Education
We offer three types of course study:
For immediate registration, please contact the
School Administrator
or call
(217.825.3035)
.
-----------------------------
Home Study and Lab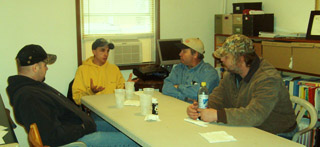 Home Inspection Pre-Qualification School (HIPQS) training
includes an examination and evaluation of 5 properties conducted by an 18 year licensed home inspector. Followed by a review, and presentation of the Pre-Qualification Test. Candidates must pass this test with a score of 70% or better.. The test is 130 multiple choice or true and false questions. The test is graded and all passing will be issued a transcript signed and sealed by the school administrator.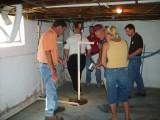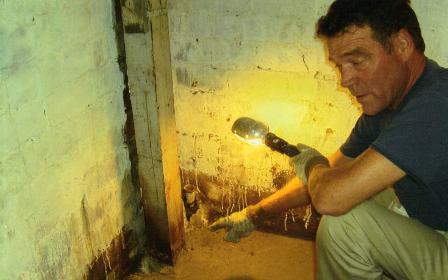 The advantages of Home Study are:
The learning materials are sent directly to your home.
You learn at home, where you can be comfortable.—there's no commuting necessary!
Easy to understand lessons guide you from the beginning to the end of your program.
You can arrange your study time around you busy schedule.
No need to take time off work to continue your education.

HIPQS

inspection program meets the State of Illinois Practical Lab requirement.
Smaller investment
Excellent Training for the student with experience in the home trades.
Home Study and Lab Course

$975.00


Download Application/Order Form
5 Field Event Inspection Lab Course

$600.00


Download Application/Order Form


Continuing Education


DON'T LOSE YOUR LICENSE BY NOT TAKING YOUR CONTINUING EDUCATION
A home inspector who makes application to renew his or her Home Inspector License shall successfully complete the equivalent of 6 hours per year of approved continuing education preceding the renewal; for example a total of 12 hours of approved continuing education for a 2 year renewal cycle. All Home Inspection License's shall expire November 30th of even numbered years. The next renewal date for Continued Education Courses shall be completed by November 30, 2020. Continuing education may be obtained anytime during the pre-renewal period.
HIPQS will mail the Home Study Course to you. Illinois State Approved Home Study Courses require Candidates to take the test in person. Each 3 hour course requires a 25 question test. When you are ready to take the test you may either come to the HIPQS home office or take it via a proctor service at your local library.

We accept all major credit cards or you can mail a check to Home Inspection Pre-Qualification School, 102 South Macoupin St., Gillespie, Illinois 62033. Continuing Education Courses will be mailed out Priority Mail. The Home Inspection Pre-Qualification School (HIPQS) Course of study is STATE APPROVED for the following courses: Electrical, Roofing, Heat/AC, and Plumbing.
Continue Education Application/Order Form
Buy 1 Course for $75.00 3 Hours
Buy 2 Courses for $140.00 6 Hours
Any 3 Courses for $210.00 9 Hours
Any 4 Courses for $250.00 12 Hours